Main Content
Featuring James Beard nominated Chef Anthony Wells
We Want to Start a Conversation
About the way we gather, share and experience food. About ingredients and what they're capable of from farm, to chef, to table. About how food moves our culture forward.
Founded by Owner Michael Rosen, with James Beard Nominated Chef Anthony Wells at its helm, Juniper's kitchen is backed by a supergroup of culinary minds that produce one of the most refined yet imaginative menus in town. Pair that with pristine attention to detail and unsurpassed breadth of knowledge from our in-house Somms for an unforgettable dining experience.
MEET OUR TEAM
We believe in good wine. With an award-winning wine list and a knowledgeable team of servers and sommeliers, we make sure that your meal is perfectly paired for the most well-rounded experience, down to the last drop.
See Our Wine List
Image Gallery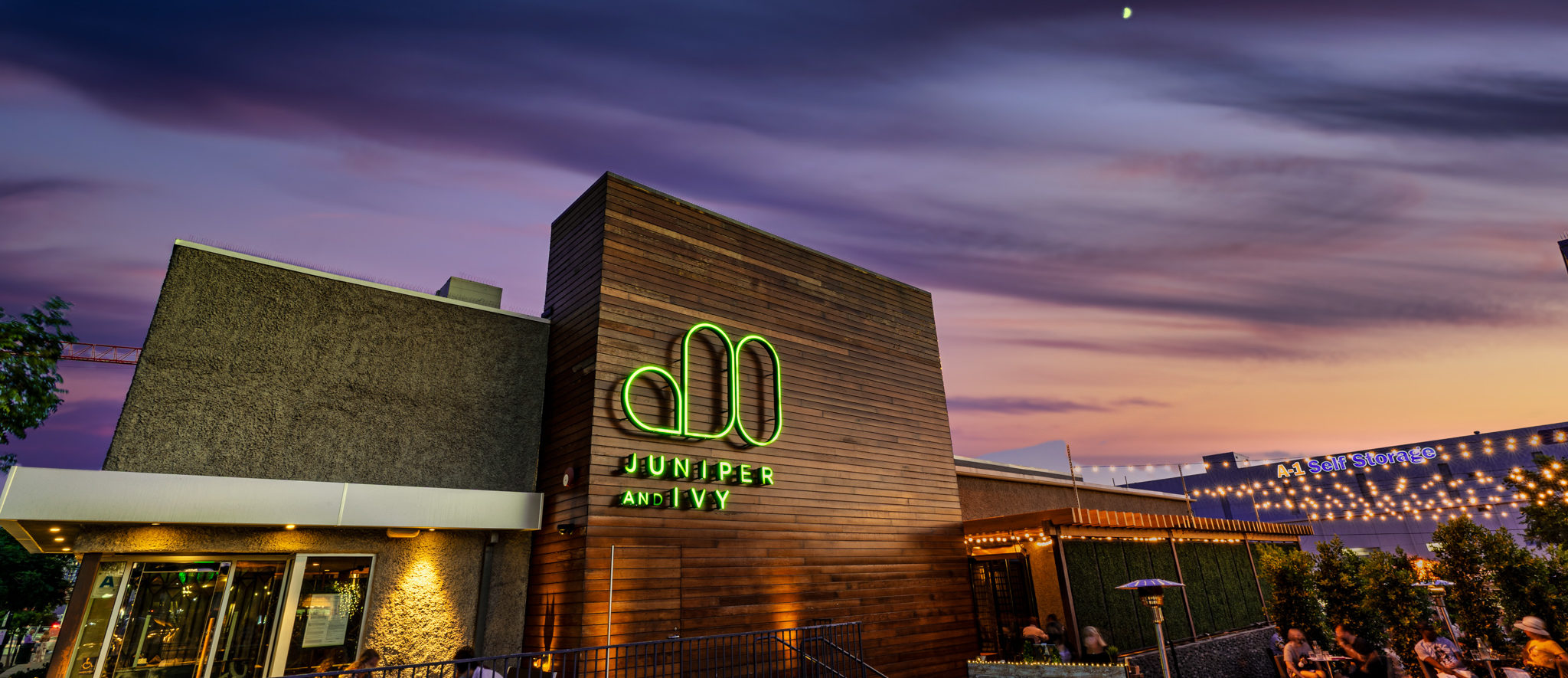 Our Space
A once-abandoned warehouse has been transformed into an impressive social dining space with a big open kitchen where guests can catch the action of the Chef team. And recently, with a bit of imagination, we've transformed our outdoor space into a dreamy dining oasis Under the Stars.